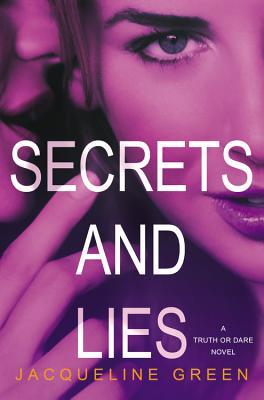 Synopsis:
"Can you keep a secret?
Tenley Reed and Sydney Morgan have never seen eye to eye -- until now. United by a common goal, they are determined to find out who was behind their friend's murder. Joined by Emerson Cunningham, a gorgeous but troubled teen model, the girls start their own investigation. But in the isolated beach town of Echo Bay, it's hard to know who's a friend and who's an enemy.
Secrets and Lies
is the second book in the Truth or Dare series -- and will keep readers in suspense from beginning to end." (Taken from; Good Reads)
Review:
Secrets and Lies picks up exactly where Truth or Dare ended. In this book the dares got way heavier, more secrets unfold, and the mystery is still unsolved. Also, there's a new player in the game; Emerson.
The only thing we know is that apparently the darer has an accomplice and is also connected to Caitlin's kidnapper.
This book was certainly not a letdown. On the contrary, it was amazing and better than I expected. I can't wait to read the next book in this series.
**Sorry if this review is really short but I don't want to spoil anything for anyone.
Rating:



_____________________________________________________________________