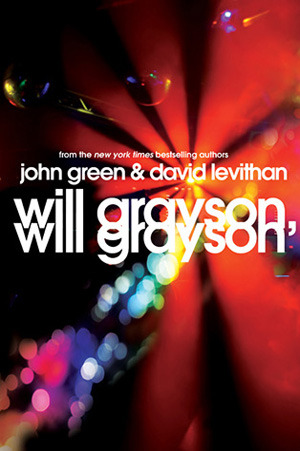 Synopsis:
"Will Grayson meets Will Grayson. One cold night, in a most unlikely corner of Chicago, two strangers are about to cross paths. From that moment on, their world will collide and Iives intertwine.
It's not that far from Evanston to Naperville, but Chiacago suburbanites Will Grayson and Will Grayson might as well live on different planets. When fate delivers them both to the same surprising crossroads, the Will Graysons find their lives overlapping and hurtling in new and unexpected directions. With a push from friends new and old - including the massive, and massively fabulous, Tiny Cooper, offensive lineman and musical theater auteur extraordinaire - Will and Will begin building toward respective romantic turns-of-heart and the epic production of history's most awesome high school musical." (Taken from;
Good Reads
)
Review:
"You can pick your friends, and you can pick your nose, but you can't pick your friends nose."
This book sat on my bookshelf for a couple of months and I don't even know why. This book was marvelous, I loved every single chapter. I laughed from the very beginning to the end. Words cannot explain how much I love this book. John Green and David Levithan made me feel the emotions of every character very vividly. I highly recommend this book but I have to warn you… You are going to fall in love with every single part of it, especially with the talented, Tiny Cooper.
Rating:
Links to buy the book:
_________________________________________________________________________________