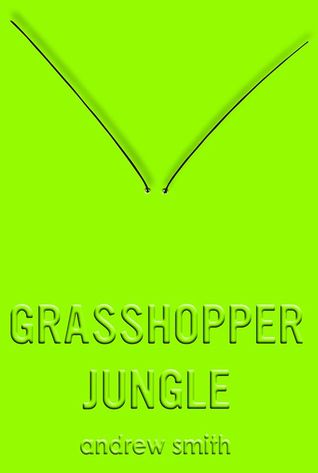 Synopsis:
"Sixteen-year-old Austin Szerba interweaves the story of his Polish legacy with the story of how he and his best friend , Robby, brought about the end of humanity and the rise of an army of unstoppable, six-foot tall praying mantises in small-town Iowa.
To make matters worse, Austin's hormones are totally oblivious; they don't care that the world is in utter chaos: Austin is in love with his girlfriend, Shann, but remains confused about his sexual orientation. He's stewing in a self-professed constant state of maximum horniness, directed at both Robby and Shann. Ultimately, it's up to Austin to save the world and propagate the species in this sci-fright journey of survival, sex, and the complex realities of the human condition." (Taken from;Good Reads)
Review:
This is a unique book… I think you can either love it or hate it.
This book follows a sexually confused boy named Austin who lives in a very strange town in Iowa. He and his best friend Robby, due to some strange events, unleash a weird object that turns people into grasshoppers that may or may not end the world.
The plot of this book is interesting and like nothing I've ever seen before. The love triangle between Austin, his girlfriend, and Robby, his gay best friend is purely refreshing. I'm not sure how Andrew Smith got the idea of writing this book (Grasshoppers being the reason the world ends?) but he did an amazing job executing it. This book was intense, crazy, unexpected, different (in a good way), and simply amazing. I encourage every single one of you to read this book.
Rating:
Feel free to comment